Start Your Career
Start your
career & pursue
your passion
Student Life
Our student
body is diverse
and inclusive
Our Alumni
BA Business Administration 
About Caplora International College
Caplora International College is part of Caplora Education Group established  in 2016 and has been offering a wide range of professional job-oriented course at professional, undergraduate and master level,  leading to a successful global career . Our college supports students to achieve their on-going educational goals, by allowing them to gain a quality international education whilst remaining in their country and therefore benefiting from not having to travel overseas.
On completion our students can apply  students  can apply for an 18-month post-study work Germany visa.   
Caplora College has partnered with  International University of Applied Sciences(IU) Germany  to offer degree and masters program, Computing Technology Industry Association(Comptia) to offer  IT certification courses  and  ACCA  to offer accounting and finance professional courses.
Our  programs are offered in English ,they are self-paced  which means you can finish your degree faster as compared to traditional Universities.
Guaranteed  internship opportunity 
MONTHS POST -WORK STUDY VISA
Our students can access study locations within Nairobi in  collaboration with our Institutional Partners.
We have  partnered Kenya National Library and Karen Inn to provide students with conducive study environment.
Our students meets every Friday to participate in Club activities.
The student council is responsible for planning all student  meeting activities in consultation with the Deans office .
OUR UK DUAL DEGREE OFFER WITH LSBU
IU has partnered with London South Bank University to give you the chance to turn your programme into a dual degree. When you choose this option, you'll graduate from IU with both a German and a British degree: a major advantage for international career prospects! The best part? There's no need for any extra courses or travel on your side. 
This will make you stand head and shoulders above the competition when looking for work and set you up for international career success.
Admissions Officers are available virtually to answer your questions. Below is a list of topics that an Admissions Officer is able to address in our virtual 15-30 minute sessions. 
Admissions Appointment Topics
General inquiries about Caplora College and admission process
Admission requirement
How it works
How you can switch to Germany Campus
You can email us admission@caploracollege.uk
or call us 
Masters of Business Administration(MBA)
Msc Finance and Accounting
MA  International Marketing
M A International Healthcare
M.Sc CyberSecurity
M.Sc Data Science
M Sc Computer Science
M.Sc Business Intelligence
M.A Human Resource Management
Student Exchange Programs
We give student to develop themselves through our cross-cultural experience abroad . Students works towards a cause they care about , personal or  professional development
We have exchange programs in USA,Canada,Germany, UK and  Africa(Rwanda,South Africa,Nigeria and Egypt)
We want you to feel comfortable during your studies. We have established attractive pricing for our programmes and provide as many opportunities for financial support as possible. 
Our degree programs takes  3 -4years to complete
Tuition Costs,
Bachelor program
Full -TIME Fees

ksh 143,000

9 semesters(3 years)

PART-TIME FEES

KES 160,000

8 semester (4 years)
Tuition Costs,
Masters program
Our students create a vibrant and inclusive community
Fill the admission form here
Extra-curriculum activities
Campus Activities provides vibrant and supportive opportunities that promote and nurture student learning, the practice of leadership, social responsibility, interpersonal skill-building and self-awareness through experiential learning.
We bring students and student communities together to:
Foster/create a sense of belonging

Gain an understanding of, and an appreciation for, diversity
Promote health and well-being
Foster personal awareness
Actively engage in and prepare for their roles as global citizen
Why IU is the leading University in Germany top providers of education. A leader in innovation, business and engineering, the career prospectus
Stay Focused on Your Studies There is a phrase called 'Decision Fatigue' which may be weighing you down. I first heard about
Capacity Building Workshop on Distance Learning Running a capacity building workshop on Distance Learning for Estuar university, jointly organised by the University
Are you ready to take the next step toward your future career?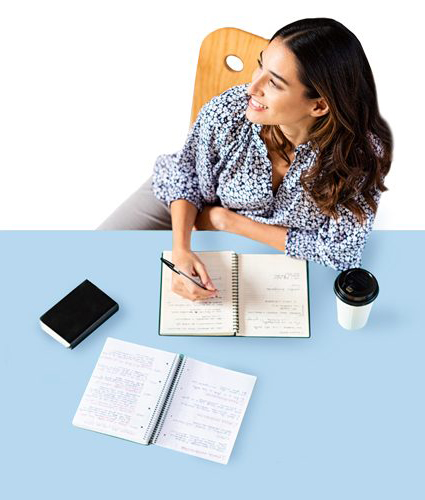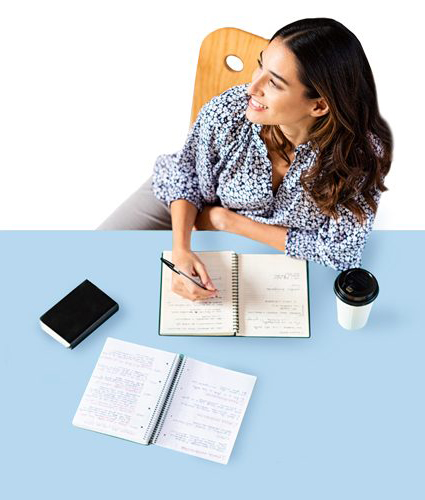 Are you ready to take the next step toward your future career?